Truly International School We are a truly international school with students from 54 different countries, including the USA, Canada, the Caribbean, India, and Africa.
ALAN WABREK, MD, MPH, DPH
Dr. Wabrek is a renowned Doctor of Public Health having worked at University of North Carolina at Chapel Hill and University of Connecticut. He has also been a Professor of Obstetrics and Gynecology and Director of Population based Medicine Program at State University of NY (SUNY). In this role he directed and supervised Practice of Medicine Credit Course for 3rd year medical students, trained faculty to use Bayer Institute for Healthcare communication concepts and techniques and also served as the Advisor to OB/GYN Dept. at United Health Services Hospitals.
As a Medical Director at Broome County Health Department, he oversaw the Quality Assurance Program and served as the liaison to area hospitals for strategic bio-terrorism response planning. He also served on the Emergency Medical Services Advisory Board. He implemented policy and development strategies for Broome County Medicaid Managed Care MAX Program and Co-chaired the Quality Outcomes Management committee. As a Medical Director at Anthem Blue Cross Blue Shield of Connecticut (ABCBSCT), he was responsible for overseeing the public sector core business unit account with annual revenues over $650 million. His activities at ABCBSCT also included Network Management, Clinical Quality Management, Care Management and co-management of the Women's Health Initiative. He has had a stint in the US Army with a Honorable discharge as a Captain. He holds a Diplomate from American Board of Obstetrics and Gynecology and National Board of Medical Examiners. He is associated with Societies such as Association of Teachers of Preventive Medicine, American College of Physician Executives etc. and serves on many Boards of Directors. He has various Recognitions such as the Presidential Award – United Ostomy Association and has held Editorial Positions at various journals and publications.
RANJAN VENKATESAN, MBBS, MD, MRCOG, MFFP, MBA, FRCOG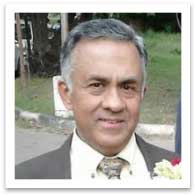 Dr. Ranjan Venkatesan has over 25 years of experience teaching Medical undergraduates and postgraduates. He has over 14 years of experience in teaching postgraduates in Healthcare and Hospital Management. He is currently a Director/Professor at Healthcare Management Insitute, KEM Hospital, Pune – India and is also the Secretary at College of Medicine – Board of Trustees, Texila American University in Guyana. He is part of the Visiting Faculty and a Guest lecturer at National Insurance Academy, Pune – India. His accomplishments include setting up a Post Graduate Diploma Course in Health Care and Hospital Management, imparting training on gynecological products, reproductive endocrinology etc. He serves as a Consultant to various educational institutions and as a Medical Advisor to various companies. He is a highly qualified physician having obtained his M.D degree from AIIMS, New Delhi – India and then following it up with M.R.C.O.G (London), M.F.F.P (London), M.B.A (Health Care Management) and F.R.C.O.G (London).
SEETA TERRY SHAH ROATH, EDD., MED BSC, DIP. COMM
Dr. Seeta Shah Roath is an educator, author, development communications practitioner, international journalist and a cultural performing arts director. She has a doctorate in Education, Educational Leadership, and Curriculum and Instruction (2009) with specialization in educational-technology and quantitative research. She also has a Masters' in Education (2005), specializing in Distance Learning/E-Learning and Adult Learning; and a Bachelors' Degree in Communication (1993) specializing in Television, Radio, Print, and Development Support Communication. Dr. Shah Roath is the Founder and Executive Director of the Guyana Learning Channel Trust – an educational television broadcasting system network. She is also the Technical Systems Broadcasting Systems Consultant and board member of the University of Guyana Broadcasting Trust. At the tertiary level, Dr. Shah Roath teaches research methodology, film production and theatre arts at the Institute of Theatre Arts, Guyana. At the secondary school level, she teaches Grades 8-12 in Chemistry, Mathematics, Biology and Life Sciences.
IVOR ENGLISH, MSC, GRAD. DIP, B.ED, MCIT
Dr. Ivor B. English has over 30 years of experience as a Public and private sector Manager. In the last 10 years, he has been serving as a Maritime Consultant. He is currently the Principal of Critchlow Labour College, Goergetown – Guyana. Dr. English has a Ph.D. in Management and a Bachelor of Education degrees. He is a Member of the Chartered Institute of Transport (MCIT), Member International Multi-Modal Transport Association (MIMTA) and Member International Society of Business Leaders.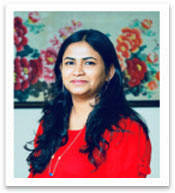 Mrs. Chithra Lakshmi, an alumnus of the Harvard Business School's President's management program comes with several years of extensive experience in the field of Finance; HR; Strategic Planning; Team Leadership and Gap Analysis & Planning.
Mrs. Chitra has played a vital role in devising TAU's vision and strategy during the initial years. As a key member of the board she works closely with the leadership team to drive growth and seek improvements in operational processes.
VIJAYNARAYAN SINGH, MBBS, FRCS (ED), FICA, FICS, FACS, FRCS (ENG), FCCS
After graduating with distinctions and subject medals in Anatomy and Surgery, Vijay continued a lifelong pursuit of academia at UWI. He did Fellowships in General Surgery (UK) and Vascular Surgery (USA), then taught at UWI as Lecturer, Senior Lecturer, Reader, Personal Professor and Departmental Professor until retirement in 2015; he continues to teach voluntarily as Professor Emeritus. He has published over 300 papers and guided 70 juniors into their first research publication. He was Scientific Secretary Commonwealth Caribbean Medical Research Council, President Caribbean College of Surgeons, President Society of Surgeons of Trinidad and Tobago, Governor of the American College of Surgeons T & T Chapter and Fellow of 6 Colleges of Surgeons. He has been the recipient of numerous awards including the Chaconia Gold Medal of Trinidad and Tobago, Vice Chancellors Award for Excellence in Research (2011), Cariscience Award (Most outstanding Caribbean Researcher – 2015), UWI's Most outstanding Researcher (2012), Emmanuel Amoroso Award for Medical Sciences (NIHERST – 2012), Fellowship of the Royal College of Surgeons of England without examination (2003), Caribbean Health Research Council Award (1999), Gold Pin of the T&T Medical Association (1998). (Details at www.vijaynaraynsingh.com). In 1991, he was selected by Medicins Sans Frontieres (Nobel laureate) to be one of five surgeons worldwide to sit on their international panel on colon trauma surgery (Brussels, Belgium). He was chosen as the surgeon to the Pope when John Paul II visited T&T in 1985. He was the first Trinidadian and only the second West Indian to be granted the Honorary Fellowship of the American College of Surgeons 2019.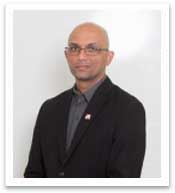 Dr. Vishnu Doerga, Executive chairman of ActionINVEST Caribbean Inc. and Certified ActionCOACH holds a Ph.D. in Management specializing in Entrepreneurship as well as an MBA and Engineering qualifications.
As past president, chairman and councilor of several Business Support Organizations including the Georgetown Chamber and the Bureau of Standards, Vishnu has over 20 years of private sector development service. Together with his team, he is very passionate about personal, professional and organizational development.
VINOD SRIVASTAVA, MBBS, MD, MSC, DPH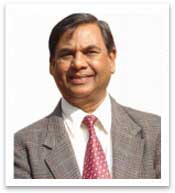 Dr. Vinod K Srivastava is currently working as Dean/Principal, Prasad Institute of Medical Sciences, Lucknow, India. Prior to this, he also served as Professor of Social & Preventive Medicine at King George's Medical University, Lucknow, India as well as the Dean, Faculty of Medical Sciences, Integral University, Lucknow. Dr. Srivastava is also the present IEA-WHO Liaison who also served International Epidemiological Association as its Secretary (2014-17) and Regional Councilor for South East Asia Region (2008–14).
Dr. Srivastava also occupied some important academic positions in India viz. Director, Regional Medical Research Centre, NE Region (Indian Council of Medical Research) and Director, State Institute of Health and Family Welfare, Lucknow and abroad as Faculty position in Ahmadu Bello University, Zaria, Nigeria (1982-84) and Vice Chancellor, Texila American University, Georgetown, Guyana during 2012-14.
Dr. Srivastava also received advanced training in epidemiology at CDC / Emory University, Atlanta and London School of Hygiene and Tropical Medicine, London.
Dr. Srivastava has undertaken and coordinated large number of research projects and has been principal Investigator of over 35 research projects funded by various national and international agencies. He has published over 130 research papers in leading medical journals and guided over 40 students for MD and PhD degrees.
He has also served as the National President of the Indian Public Health Association (1998-99) as well as that of Indian Association of Preventive and Social Medicine (2009-10). He has been the Chief Editor of the Indian Journal of Public Health and is currently a member of the Advisory Board of Indian Journal of Community Medicine and Indian Journal of Community Health. In recognition of his academic contributions, he has been awarded the Fellowships of Indian Association of Preventive and Social Medicine (FIAPSM), Indian Public Health Association (FIPHA), Fellowship of the National Academy of Medical Sciences, India (FAMS) and Fellowship of Indian Society of Medical Statistics (FSMS).