Texila American University proudly held its 6th Graduation Ceremony at the Mariott Hotel, Guyana, on Dec 8, 2019. The day was celebrated with immense joy and pride, the accomplishments and success of our students with their family & friends.
The Chief Guest of the occasion was Dr. Karen Boyle, MD, MPH, Ph.D., Deputy Chief Medical Officer, Ministry of Public Health. Thirty-four students were graduated with a Doctor of Medicine Degree (MD). Two other students were also conferred with their Bachelor of Science Degree in Nursing, while another 35 students were awarded their degrees in absentia; 34 with their Doctor of Medicine degrees and one with a Bachelor of Science in Nursing.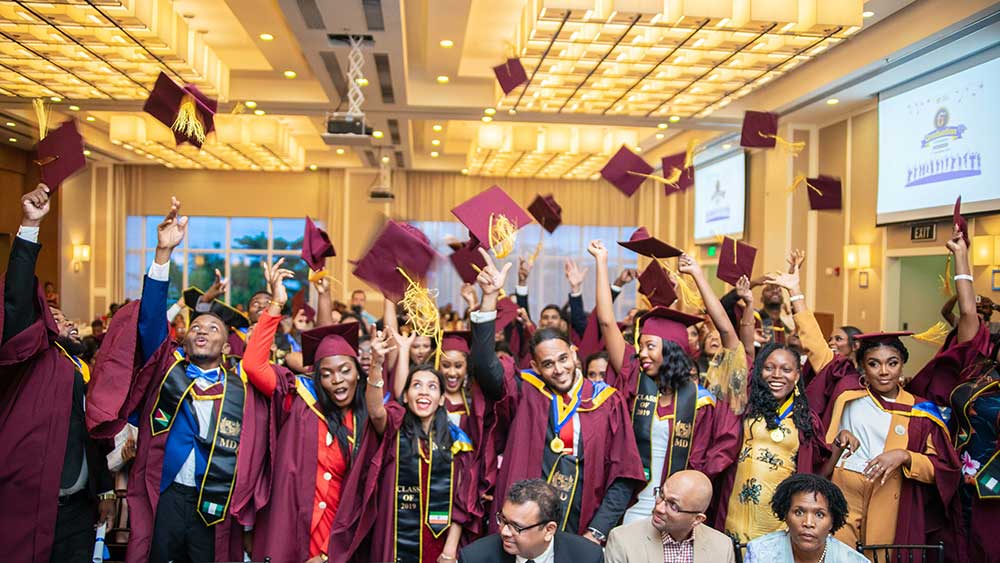 Ms. Priyanka Jaganathan was the best graduating student of the university's December 2019 graduating batch, while Ms. Reashmi Devi Nauth was the best graduate of the institution's July 2019 graduating batch. Ms. Priyanka Jaganathan was also declared the best clinical graduate, and also received the best basic science award. Mr. Clayton Naicker was the second-best clinical graduate. For the December 2019 MD batch, Mr. Gariel Eric Yan was the second-best graduate, while Naicker was the third-best graduate. For the July graduating batch, Nauth was declared as the best clinical graduate, and the best basic science graduate.
Finally, the doctors were administered their Hippocratic Oath by the University's Dean of the College of Medicine, Dr. Dheeraj Bansal, while the nurses took the Nightingale Oath.